Stuart Wilde's street healings are listed under HEALINGS by SW Author Stuart Wilde's workshops are informative and entertaining; he is way ahead of his time. His metaphysical information comes mainly from over 100,000 visions he has seen. His teachings open one's heart and spirit and awareness, which allows for a new freedom to come in.
Stuart is a very well known amongst New Age, New Thought teachers. Many of the famous teachers have studied with him, or they have been greatly influenced by him. For example, psychologist Dr. Wayne Dyer of PBS fame, studied the Tao with Stuart and later wrote a book about it. Some teachers have inserted Stuart Wilde's processes and methods into their seminars, item-by-item, word-for-word.
Click below to see Stuart Wilde's Upcoming Events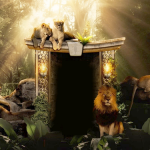 Ayahuasca Ceremonies in Holland and Ecuador and other life changing workshops and events held internationally with Tom Lishman are now listed at www.thehiddendoorway.com
Stuart Wilde sometimes attends.