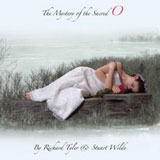 The Mystery of the Sacred O
A collaboration between renowned new age author Stuart Wilde and music composer Richard Tyler, this album consists of twelve songs that honor the earth spirit Gaia, and the masculine (Ka), and feminine (Om) creative energies of our Universe.
Meditative, ambient, and yet thought provoking, each song guides the listener through the heart, and offers an alignment to the perfect symmetry of love.
Order The Mystery of the Sacred O from the Sacred Tears of Gaia >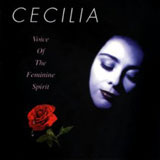 Cecilia – Voice of the Feminine Spirit
This is an album of outstanding beauty. The songs inspire and give courage to the gentle heart – embracing it, sustaining it – calling lyrically, often passionately to the softness and love that dwells within us all.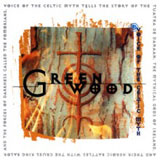 Greenwood – Voice of the Celtic Myth
This album is inspired by the story of the mythical gods of Ireland, the Tuatha De Danaan. It tells of their heroic battles with the cruel king Balor and the forces of darkness known as the Fomorians.
The Album is full of traditional Celtic colour and rhythm, but is also very modern and unusual in it's interpretation. Many of the songs are very spiritually haunting and the battle scenes are particularly panoramic and moving. Voice of the Celtic Myth is a great dollop of Irish exuberance and love; real food for the soul.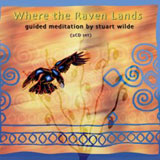 Where the Raven Lands
Stuart says about the Raven CD set: "The first CD is relaxing road music, what is sometimes called drive and drift, and the second is a guided meditation where the old raven shows you the way. The raven is the guide that gets you there. It's your story after the old story dies. It's the goddess, Mother Gaia, taking you by the hand and bringing you home to safety to the pain-free zone to greet others that got there before you.
The new dignity is a resurrection, not a literal one after death, just a new spirtual identity after the old you finally gives up and is allowed to fall away. It is a lightness of being, "beyond the beyond" in the embrace of people of like mind, who also went through the uncertainty of letting go, to the spirtual resurrection that is on the other side. They arrived as you will, to the new dignity that awaits"