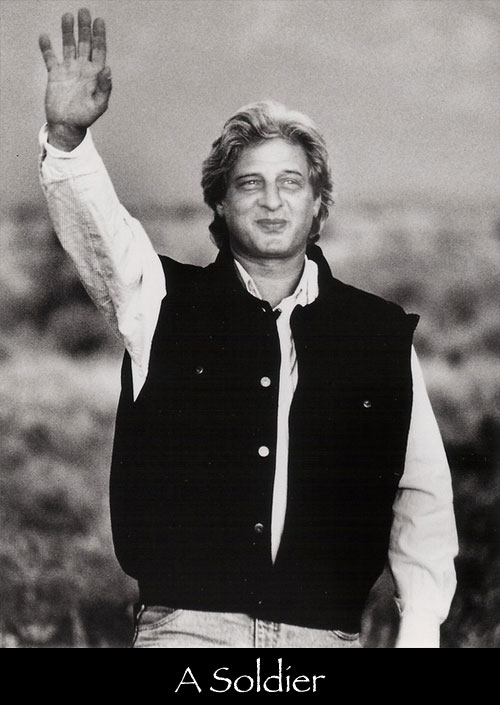 We would like to take this moment to thank all of you for the thousands of messages of love and support to Stuart Wilde's family and friends during this difficult time. They are deeply appreciated. Stuart touched the lives of many people in this world, and we're all sensing the loss of a good family member, friend, mentor, and teacher. Thank you all for your condolences, and please accept our sincere condolences to you as well — for Stuart Wilde was loved by many.
Many people have written in expressing their concern as to whether or not Stuart's legacy will continue, asking what will happen to the Stuart Wilde website, and wondering how the teachings will be taken forward into the future.
Please do not worry. Stuart spent the past seven years working closely together with several good friends to ensure that the work would continue and that his readers would not be left alone.
The Website. In tribute to Stuart, and at the request of his close family, the Stuart Wilde website will remain online indefinitely. Stuart worked many hours over the past year, posting as many articles as he possibly could for people, and the site contains a vast amount of information. As such, Stuart was planning to take a long break, that he called, "The Season" — A Year of Silence. In recognition of this, no new information will be added to this website, until further notice, other than information on memorial workshops and services. But please rest assured that we will keep this site up and running for you.
The Tolemac. As you may already know, Stuart entrusted the Tolemac Teachings to Khris Krepcik. Krepcik studied with Stuart for over 20 years, eventually leading to providing healing and lectures at Stuart's workshops. After traveling and working together for several years, Stuart asked Krepcik to write down a system of philosophical disciplines to guide others along the spiritual journey. The teachings embody the Warrior's Wisdom into one complete philosophical method taught through a metaphysical school that can be found on The Hooded Sage website (www.thehoodedsage.com).
The Events. Not only did he touch the lives of people through his writings and works, Stuart enjoyed meeting people in person at small workshops, and met thousands of people over the years.
We hope this helps ease people's questions and concerns about the website, teachings, and work. The Stuart Wilde Legacy will live on for many years to come.
But the Stuart Wilde Legacy also lives on inside of you. It is within the quality of your heart. It is within the quality of your consciousness and the quality of the way you live. Stuart was an amazing friend and teacher. He had a brilliant sense of humor, challenged the ego, and wrote about many controversial things — but the very heart of his teachings were always founded on Tenderness, Generosity, and Respect — the Three Graces. Always remember that.
Thank You for Your Time.
Sincerely,
Khris Krepcik
© 2013 www.stuartwilde.com
---