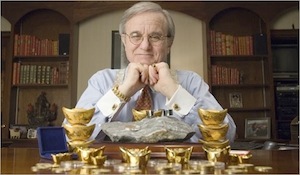 Here is a piece below by the gold guru Jim Sinclair about how the crisis in the yen will drive gold and silver up. Stuart Wilde www.stuartwilde.com
My Dear Extended Family,
Courtesy of KingWorldNews.com
Today King World News is reporting on incredibly important developments taking place in the gold and silver markets.  Acclaimed commodity trader Dan Norcini told KWN that "What we are seeing is a battle of titans taking place in the gold, silver, and commodity markets."  Norcini also warned that this is a similar type of setup in which the silver market moved a staggering 525% higher, and gold advanced 183%.
Norcini has been stunningly accurate in his predictions of the movement of the gold and silver markets.  Now the acclaimed trader discusses these incredibly important developments in both of these markets:  "What Japan is doing right now is unprecedented.  The Japanese are engaged in massive QE.  Their current version of QE actually exceeds the size of what the Fed has done when you compare the scale of both economies.
The world continues to witness tremendous turmoil in the currency realm, and Japanese institutions hold a staggering $6.34 trillion of government bonds, in the face of a plunging yen and virtually no yield on their bonds.  What this is creating is a massive flight of money out of Japan.
This is impacting key markets around the world.  Yesterday, as an example, we saw a tremendous rally in silver, solid strength in gold, and a big rally in the mining shares.  But this move is very different than what we have seen in the past.  This strength in gold, silver, and key commodities, is taking place as money is fleeing Japan….
Click here to read the full interview on: KingWorldNews.com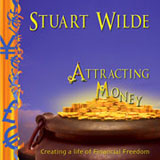 Attracting Money by Stuart Wilde
"Create a Life of Financial Freedom. Would you like to truly close the spiritual gap between what you need and what you actually create? Here Stuart Wilde gives you practical and spirited information on raising your abundance…"Order Attracting Money by Stuart Wilde
---