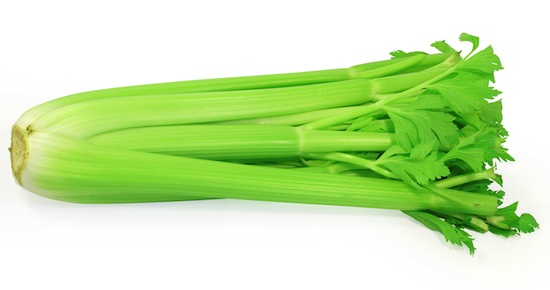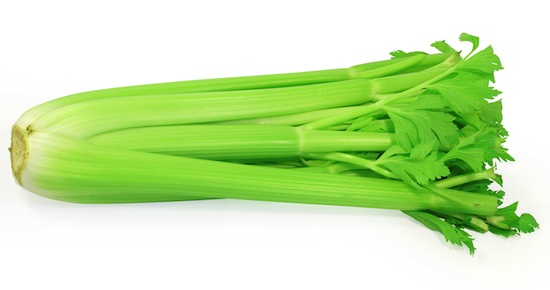 My ol' teacher was very keen on alkaline food, disease needs an acid ph factor in the blood to thrive, alkaline foods and raw food diets gradually make you ever more healthy.  Stuart Wilde www.stuartwilde.com
Celery is a strongly alkaline food that helps to counteract acidosis, purify the bloodstream, aid in digestion, prevent migraines, relax the nerves, reduce blood pressure, and clear up skin problems. Celery contains compounds called coumarins which are known to enhance the activity of certain white blood cells and support the vascular system. Celery's rich organic sodium content has the ability to dislodge calcium deposits from the joints and holds them in solution until they can be eliminated safely from the kidneys. Celery is a well known natural diuretic and has ample ability to flush toxins out of the body.
Celery also has significant anti-inflammatory properties making it an essential food for those who suffer from auto-immune illnesses. It also contains significant amounts of calcium and silicon which can aid in the repair of damaged ligaments and bones. Celery is rich in vitamin A, magnesium, and iron which all help to nourish the blood and aid those suffering from rheumatism, high blood pressure, arthritis, and anemia.
Source: www.medicalmedium.com
+ + + + + + + +
10 medium stalks celery cut into 3 inch sections
8 oz tofutti cream cheese
1/4 cup vegannaise
1 garlic clove, minced
sea salt
freshly ground black pepper
ground smoked paprika or chipotle powder
Beat together cream cheese, vegannaise, garlic, sea salt and black pepper to taste in a bowl with an electric mixer until very smooth.  Place in a pastry bag, and pipe decoratively into the middle of the celery pieces.  Sprinkle with smoked paprika or chipotle powder (if you like a little spice).  Serve!
---