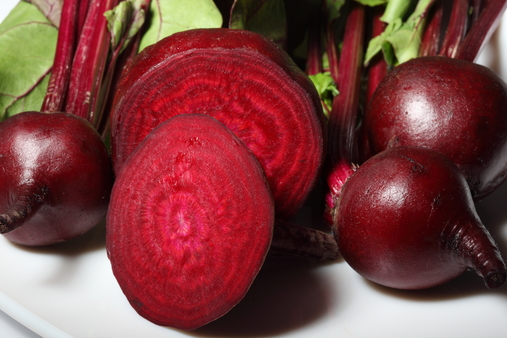 A friend of mine makes a wonderful beetroot salad with finely grated steamed beetroot, mixed with pulped garlic and a little mayonnaise.  She serves it with thinly sliced smoked salmon and slices of bread. Perfect for a spring appetizer.
And the other day, she served it cooked and sliced with a honey and balsamic dressing, some sharp feta and scattered with pine nuts, walnuts and sunflower seeds – truly delicious.  Stuart Wilde (www.stuartwilde.com)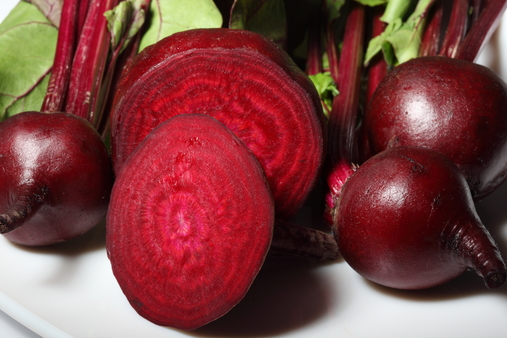 Source: www.organiclifestylemagazine.com
Beets date back to prehistoric times and are believed to have originated from Northern Africa along the Mediterranean Sea. Early varieties did not grow a bulbous root; only the leaves were eaten. The species (Beta vulgaris) which includes Swiss chard, sugar beets, garden beets, and mangelwurzels cross pollinates. In order to keep the seed line pure, garden beets should not be grown within several miles of Swiss chard or sugar beets.
Beets have the most sugar of any vegetable but they're packed with nutrition and taste. Forget about those canned, pickled beets and pick up some fresh organic beets from the store. You choose how to serve them. Shred or slice raw for salads, add to the vegetables you juice, steam, boil, bake, or sauté. Beetroots keep 2-4 weeks in the fridge. Don't wash them, but do cut off the stems about two inches from the beet. The leaves and stems are edible, but they won't store as long.
Chop up the leaves and stems and boil them in water for 30 minutes. Serve with salt, pepper, and butter or any way you choose to cook and serve chard or other similar greens. When you're ready to cook your beets, wash them thoroughly, but take care not to break the skins. Leave the two inches of stem attached and the root as well. By keeping the skin intact, you'll prevent the beet from "bleeding out" and losing its rich color.
Beets are rich in folate, the B vitamin that is so vital for pregnancy. They are also a very good source of manganese and potassium and a good source of fiber, vitamin C, magnesium, iron, copper and phosphorus. They have long been believed to be an aphrodisiac and are said to purify the blood and the liver. Current studies have proven beet juice significantly lowers high blood pressure. Beets contain nutrient compounds that help prevent heart disease, birth defects, and cancers.
Legend has it that if a man and a woman eat from the same beetroot, they will fall in love.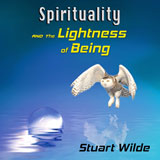 Spirituality and the Lightness of Being by Stuart Wilde
"There is much heaviness in the world which comes from people's self-importance, the injustice, the pollution, the bling. It's like a perpetual outward vigilant state that creates imbalance. But alongside all ugliness there is beauty,…"Order Spirituality and the Lightness of Being by Stuart Wilde
---