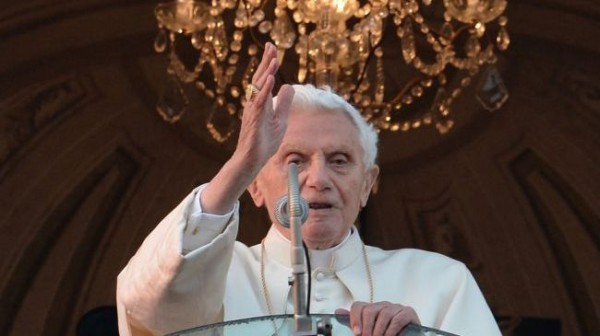 By Stuart Wilde  www.stuartwilde.com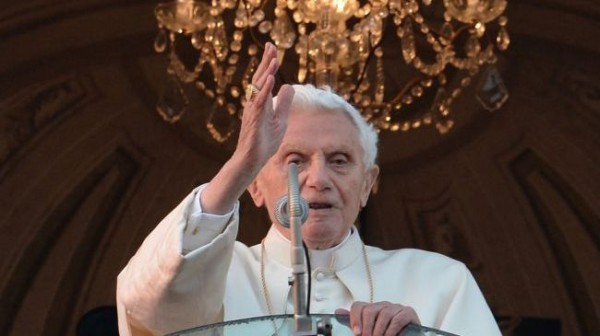 Over 20 moles inside Vatican; ready to name names says La Repubblica interview see below:
There was a story last week that the Pope would retire to a monastery in the Italian countryside. But once he leaves the Vatican he is no longer protected from arrest and as he is no longer a head of state that form of diplomatic immunity is now also in jeopardy. Stuart Wilde www.stuartwilde.com
Source Press TV: International lawyers are looking into former Pope Benedict XVI's legal status to see whether the former pontiff is liable to a legal action over failing to stop child sex abuse by church priests.
Advocates for the victims of abuse said they want to question Benedict XVI's immunity status, especially if he travels outside of the Vatican.
Referring to the fact that courts have never tried an emeritus pope before, Attorney Pamela Spees said, "So much of this is unprecedented," adding, "There's nothing set in stone about it."
However, a US lawyer for the Vatican argues that Benedict XVI retains legal immunity regardless of whether he is in or out of office. Benedict XVI resigned on February 28, becoming the first pontiff in six centuries to do so.  The former pope stated that the reason for his decision was his deteriorating health due to old age.
Repubblica Article on the Moles: Rome, March 7 – An anonymous report of a group of over 20 moles planning to leak more information from inside the Vatican was circulating in Italian media on Thursday."There are many, more than 20 people, all tied to the Holy See. We're made up of men and women, laypeople and prelates," an anonymous, self-proclaimed former mole said, according to an interview in Italian daily La Repubblica.Anonymous and unsourced reports from alleged insiders at the Vatican have been surfacing in Italian media in the weeks following the announcement of Benedict XVI's resignation on February 11.
Many outlets have speculated that one motive for Benedict's abdication was the so-called Vatileaks case last year, when the pope's butler was arrested and eventually pardoned for leaking secret Church documents to the Italian press.
"The butler isn't the only mole," the anonymous source said in the interview. "If we leaked documents from the pope's apartment, it was to create more transparency in the Church. Now, after Benedict XVI's resignation from the papacy, and on the verge of the conclave, the Vatileaks case will continue to take the spotlight. And for us, the moment has returned for us to talk,"
See link for full story: http://www.rumormillnews.com/cgi-bin/forum.cgi?read=271208
Stuart Wilde Audio Lecture Series & Meditations
Find Stuart Wilde's Australian published audio lecture series and meditations on CD at the Quiet Earth web site—featuring a large selection of hard to find Stuart Wilde titles.
---