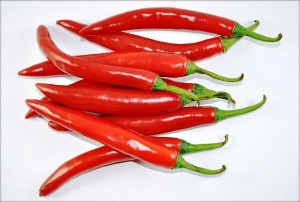 "Let food be your medicine and medicine be your food"  Hippocrates
For some time now my friends and I have been following our visions and intuition on foods which heal and boost our energy.
Recently I felt to make a spicy, raw chilli and garlic oil that we use daily in our food. It's full of kick, red chillies are loaded with vitamins, magesium and iron and they trigger the release of feel good endorphins – so Indian takeaway is often on the menu as well.
Garlic is a wonder food, it lowers cholesterol, reduces the risk of heart disease, fights infection and boosts immunity.
Every evening for a while, I felt drawn to eat the beautiful Pomegranate fruit, my friend calls it 'A Cup Full of Rubies', it is associated with Persephone daughter of the Greek God Zeus and is an ancient symbol of prosperity and plenty.
I discovered that it is indeed a jewel of a fruit, rich in Vitamin C, packed with anti oxidants, (which are anti-aging, always a bonus tee hee) it heals anemia and is used widely in Ayurvedic medicine.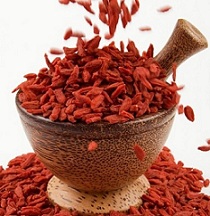 A kind lady I know from Singapore who knows about Traditional Chinese Medicine and herbs, made me a special tonic from dried reishi mushrooms and the superfood gogi berries, in a vodka solution. She knows all about Qi which is 'life force' in the old tradition.
We were most blessed to have an ancient, sacred well nearby. Pure water is a gift and the elixir of life. Surprisingly, two people I know have recently found wells in the vicinity of their homes and make trips to fill up their bottles and share it with their familes, friends and pets. Perhaps you might look and see if there is a source near you that you haven't discovered yet. Government water is very unhealthy.
Try to follow your inner guidance system, your higher self is wise and it often presents you with what you need.  And yes, sometimes it might simply be an apple pie with squirty cream!
Stuart Wilde www.stuartwilde.com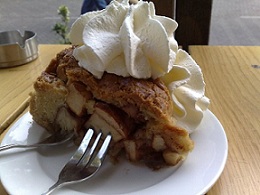 Christos Water
Stuart's new Christos Water is ready now, it replaces the Avalon Mist that we are not allowed to post anymore.
Click here for more info: Healing Christos Water
---