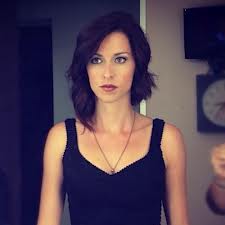 I really admire Abby Martin of Russia Today TV, she's brave in the stories she does about conspiracy theories and the Middle East stories that other journalists would be afraid to touch. Below is one of her videos. Very cool lady. Stuart Wilde .www.stuartwilde.com
Bio From Wiki: Abby Martin is an American videographer, writer, journalist and psychedelic artist[1] who hosts Breaking The Set, a political current affairs program on the Russia Today America network.[2]
Martin obtained a bachelor's degree in Political Science with a minor in Spanish from San Diego State University in 2006.[3][4] She has lived in Costa Rica and Spain to help her Spanish language studies,[5] and has also lived in San Francisco.[6]
She began to investigate and scrutinise the media after an ex-boyfriend joined the military soon after the September 11 attacks.[7][8] In 2009 she founded a citizen journalism media organization named MEDIAROOTS,[9] based in Oakland, California. She is a board member of Project Censored, a research organization.[10] She coined the disparaging nickname "#DRONEKING" for President Barack Obama.[11] She has been critical of the Palestinian situation. 
---