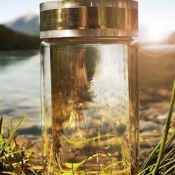 I don't like to post too many testimonials, we get many, but here's a cute one from a lady that healed her cat using the new Christos Water that has replaced the Avalon Mist water. We are not allowed to ship the Avalon Mist bottles in the post anymore, as lavender water is considered a 'dangerous cargo' nowadays. It is dangerous for the ghouls, it rubs them out. Tee hee. Stuart Wilde www.stuartwilde.com
Testimonial
I recently purchased a bottle of Christos water and I wanted to tell you about the results I have seen. The day I received it I had a migraine. I took the prayer card from the package and placed it on my forehead. It felt like ice!  My headache began to ease immediately and was gone completely in about 5 minutes. I have used a prayer card before, but the card  that was included in the Christos water box was even more powerful than the others.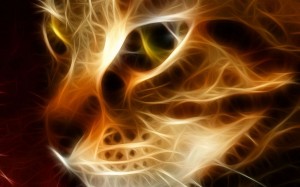 Today I witnessed an even more incredible healing for my 15 year old kitty. He stopped eating over a week ago. He slept much more than usual. He was constipated, lethargic and miserable. He has a history of doing this when he has a urinary tract infection. The vet and I agreed the last time that the next time would probably be the time to consider euthanizing him, because he fights taking the medicine. My friend suggested trying the Christos Water on him. (Why didn't I think of that?) so I gave him about 1ml orally last night and again this morning. When I got home tonight my kitty was waiting for me at the door. He was perky and he ate a big bowl of food. I gave him more Christos water tonight and he had a huge b.m. (Sorry for being so graphic but think about how you would feel if you hadn't had a b.m. for over a week. You'd be celebtrating that event too!)
I will keep on giving my kitty Christos water and using it on my headaches.  It works miracles!!
All I can say is THANK YOU, THANK YOU, THANK YOU!  
Ms J.M. Nashville USA
For more Information on the Christos Water CLICK HERE
---