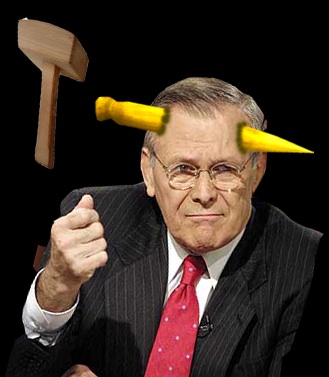 Here's an interesting article by an international law attorney, Francis Boyle, who says that 30 US officials, including Obama, are guilty of War Crimes. When these facist gangers got into the White House, war, assasination, torture, rendition and arrest without trial, became normal. Rumsfeld instigated a form of water torture, called water boarding, which simulates drowning for the victim and has been used on political prisoners. It's cruel and completely illegal. He faces a bleak karma.
But these men and women are not normal they are Nazis from a hell world to which they will return. As you may know, Bush and Blair have both been indicted by the International Criminal Court for War Crimes and there are cases pending against, Rumsfeld, Cheney and Condeelezza Rice. The game is up. The devil is demanding that these people return back home, the sooner the better, the people deserve better.
Stuart Wilde. www.stuartwilde.com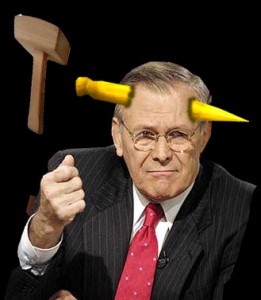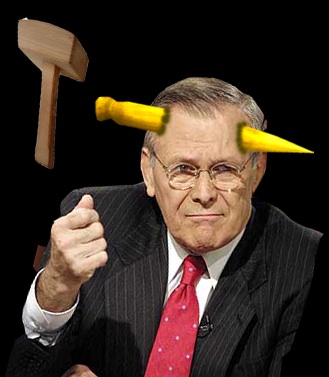 More than 30 top U.S. officials, including presidents G.W. Bush and Obama, are guilty of war crimes or crimes against peace and humanity "legally akin to those perpetrated by the former Nazi regime in Germany," the distinguished American international law authority Francis Boyle charges.
U.S. officials involved in an "ongoing criminal conspiracy" in the Middle East and Africa who either participated in the commission of the crimes under their jurisdiction or failed to take action against them included both presidents since 2001 and their vice-presidents, the secretaries of State and Defense, the directors of the CIA and National Intelligence and the Pentagon's Joint Chiefs of Staff and heads of the Central Command, among others, Boyle said.
"In international legal terms, the U.S. government itself should now be viewed as constituting an ongoing criminal conspiracy under international law," Boyle said in an address Dec. 9th to the Puerto Rican Summit Conference on Human Rights at the University of the Sacred Heart in San Juan. Boyle is a Professor of International Law at the University of Illinois, Champaign, and the author of numerous books on the subject.
Besides the presidents, Boyle identified as war criminals Vice Presidents Dick Cheney and Joseph Biden; Secretaries of Defense Donald Rumsfeld, Robert Gates and Leon Panetta; Secretaries of State Colin Powell, Condoleeza Rice, and Hillary Clinton; National Security Advisors Stephen Hadley, James Jones, and Thomas Donilon; Director of National Intelligence John Negroponte and James Clapper and Central Intelligence Agency(CIA) Directors George Tenet, Leon Panetta, and David Petraeus.
In the Pentagon, war criminals include the members of the Joint Chiefs of Staff, and some Regional Commanders-in-Chiefs, especially for the U.S. Central Command (CENTCOM), and more recently, AFRICOM. Besides Chairman General Martin Dempsey, U.S. Army, JCS members include Admiral James Winnefeld Jr.; General Raymond Odierno, Chief of Staff of the Army; General James Amos, Commandant of the Marine Corps; Admiral Jonathan Greenert, Chief of Naval Operations; and General Mark Welsh, Chief of Staff of the Air Force.
Those who have headed the Central Command since the U.S. invasion of Afghanistan include Lt. General Martin Dempsey; Admiral William Fallon; General John Abizaid; General Tommy Franks; Lt. General John Allen; and current commander General James Mattis. General Carter Ham of AFRICOM bears like responsibility.
Read more: http://www.globalresearch.ca/more-than-thirty-top-u-s-officials-guilty-of-war-crimes/5315289
---