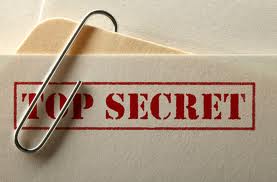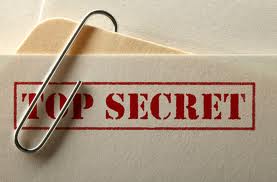 This piece below is fascinating, it exposes the Dark Art of the American Presidents. Very Informative. It's all coming out now. Stuart Wilde www.stuartwilde.com
Many documents produced by the U.S. government are confidential and not released to the public for legitimate reasons of national security.
Others, however, are kept secret for more questionable reasons.  The fact that presidents and other government officials have the power to deem materials classified provides them with an opportunity to use national security as an excuse to suppress documents and reports that would reveal embarrassing or illegal activities.
I've been collecting the stories of unreleased documents for several years. Now I have chosen 11 examples that were created—and buried—by both Democratic and Republican administrations and which cover assassinations, spying, torture, 50-year-old historical events, presidential directives with classified titles and…trade negotiations.
1. Obama Memo Allowing the Assassination of U.S. Citizens
When the administration of George W. Bush was confronted with cases of Americans fighting against their own country, it responded in a variety of ways. John Walker Lindh, captured while fighting with the Taliban in December 2001, was indicted by a federal grand jury and sentenced to 20 years in prison.
José Padilla was arrested in Chicago in May 2002 and held as an "enemy combatant" until 2006 when he was transferred to civilian authority and, in August 2007, sentenced to 17 years in prison for conspiring to support terrorism. Adam Gadahn, who has made propaganda videos for al-Qaeda, was indicted for treason in 2006 and remains at large.
After he took over the presidency, Barack Obama did away with such traditional legal niceties and decided to just kill some Americans who would previously have been accused of treason or terrorism.
His victims have included three American citizens killed in Yemen in 2011 by missiles fired from drones: U.S.-born anti-American cleric Anwar al-Awlaki, Samir Khan, an al-Qaeda propagandist from North Carolina, and Awlaki's 16-year-old son, Abdulrahman al-Awlaki.
Obama justified his breach of U.S. and international law with a 50-page memorandum prepared by the Justice Department's Office of Legal Counsel.  Attorney General Eric Holder argued that the killing of Awlaki was legal because he was a wartime enemy and he could not be captured, but the legal justification for this argument is impossible to confirm because the Obama administration has refused to release the memo.
2. The Obama Interpretation of Section 215 of the Patriot Act
Section 215 of the Patriot Act allows the FBI, in pursuit of spies and terrorists, to order any person or entity to turn over "any tangible things" without having to justify its demands by demonstrating probable cause.
For example, a library can be forced to reveal who borrowed a book or visited a web site. According to Section 215, the library is prohibited from telling anyone what it has turned over to the FBI.
The Obama administration has created a secret interpretation of Section 215 that goes beyond the direct wording of the law to include other information that can be collected. Democratic Senator Ron Wyden of Oregon, who, as a member of the Senate Intelligence Committee, was briefed about this secret interpretation, urged the president to make it public.
"I want to deliver a warning this afternoon," he said. "When the American people find out how their government has secretly interpreted the Patriot Act, they will be stunned and they will be angry."
Wyden and Sen. Mark Udall of Colorado, also a Democrat, have implied that the Obama administration has expanded the use of Section 215 to activities other than espionage and terrorism. In a letter to Attorney General Eric Holder, Wyden and Udall wrote that "there is now a significant gap between what most Americans think the law allows and what the government secretly claims the law allows.
This is a problem, because it is impossible to have an informed public debate about what the law should say when the public doesn't know what its government thinks the law says."
3. 30-page Summary of 9/11 Commission Interview with Bush and Cheney
You would have thought that, in the interests of the nation, the Bush administration would have demanded a thorough investigation of the terrorist attacks of September 11, 2001, the deadliest assault ever on U.S. soil. Instead, they fought tooth and nail against an independent investigation.
Public pressure finally forced President George W. Bush to appoint a bipartisan commission that came to be known as the 9/11 Commission.  It was eventually given a budget of $15 million…compared to the $39 million spent on the Monica Lewinsky/Bill Clinton investigation. When the commission completed its work in August 2004, the commissioners turned over all their records to the National Archives with the stipulation that the material was to be released to the public starting on January 2, 2009. However, most of the material remains classified.
Among the more tantalizing still-secret documents are daily briefings given to President Bush that reportedly described increasingly worried warnings of a possible attack by operatives of Osama bin Laden.
Another secret document that the American people deserve to see is the 30-page summary of the interview of President Bush and Vice-President Dick Cheney conducted by all ten commissioners on April 29, 2004.
Bush and Cheney refused to be interviewed unless they were together. They would not testify under oath and they refused to allow the interview to be recorded or transcribed.  Instead the commission was allowed to bring with them a note taker. It is the summary based on this person's notes that remains sealed.
Read More http://zen-haven.com/11-secret-documents-americans-deserve-to-see/
---