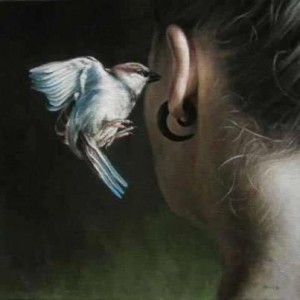 Voice-Decoding-in-Morph-City by Soren Dreier. Some people have a celestial resonance to their voice. On an esoteric level, it`s the throat chakra being magnetized by the integration with the heart chakra which resonates with the throat morphing into the spoken word.
For clarifying: I´m not boxed in religiously and don't really consider myself to be religious, in the matrix hi-jack of that word. It's an open field to tap into or not. Whatever makes you happy. I don't want to go through life amputating my celestial connections, since we are all an embodiment of the celestial, whether we refer to it as God, Jesus, and Shiva etc. They are a high level expression of our true potential and cosmic abilities.
To pick up the celestial resonance, you have to defocus from the sound of their voice and listen for the sidekicks – disturbances in the toning. Sound is very important since it is a vibration that manifests the physical and often transforms it, and it will also transform you either in an intellectual or emotional perspective. Because you are the receiver.
Read More: http://zen-haven.com/voice-decoding-in-morph-city/