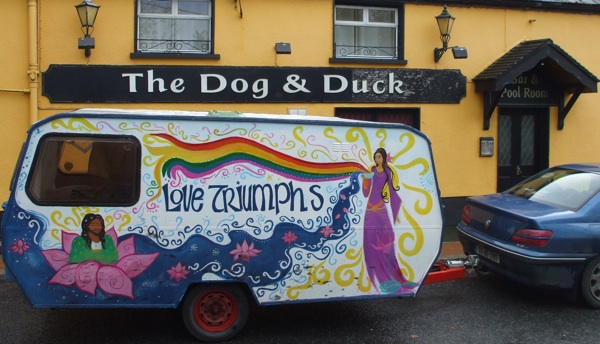 The hippie caravan has now gone round 50 towns and hundreds of villages in Ireland. We left 2000 prayer cards in shops and little blurbs about the healings. I've done nine healing gigs so far, and I've got seven to go.
I've used the caravan to penetrate a little bit in a country where I'm not really known. The numbers who come to the healings are building slowly, so it's all good. I will come back to Ireland but maybe not for a year or two. For the rest of the towns planned click HEALINGS. Stuart Wilde
© 2012 — Stuart Wilde.
www.stuartwilde.com — All rights reserved.
Stuart Wilde Audio Lecture Series & Meditations
Find Stuart Wilde's Australian published audio lecture series and meditations on CD at the Quiet Earth web site—featuring a large selection of hard to find Stuart Wilde titles.
---