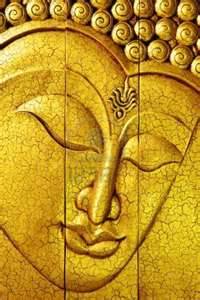 I've seen the Golden Buddha in visions, he's linked to the Returned Jesus and the Hindus. All the Gods seem to be one and the same energy. The Golden Buddha exudes an eternal calm. I'm sure he is here to call his followers back to the Buddhahood, his great light. The Buddhahood is his state of perfect enlightenment.
For his link to the Hindus:  (See at the end of the article: Maitreya and the Returned Buddha)
Buddha is often linked to the Tibetans, but you have to be careful of Lamaism, the religion of the Tibetan llamas. Here is a vision I had about ten years ago, Stuart Wilde
Vision: The Jiggling Tiebetans
I saw a vision today. It was very clear and animated, in very bright color. It was a sunny day and thousands of Tibetan Buddhists were seated on bleachers, to my left and in front of my point of view. I just looked at them for a moment; they stretched out a long way in the distance. They looked a bit uncomfortable with themselves, as if they were apprehensively waiting for something to happen.
Then they started to jiggle up and down on their seats, it was completely mad. They got faster and faster, jiggling up and down like popcorn in a hot pan as the corn is about to pop. They looked so comical and so uncomfortable; it was bizarre and funny to watch. Thousands of Tibetans togged up in their outfits, jerkily, bobbing up and down like they were electrified in some way. The expressions on their faces were of confusion, horror and disbelief. After a few more seconds the vision clicked off.
Comment:
Buddha was a saint. But Tibetan Llamaism is a corruption of the Holy One's teachings. It's centered around the nasty trick of trapping souls in the afterlife. It's demonic possession dressed to please. It is very hard to comprehend, as in the west the llamas play to rich people's need to be seen to be spiritual.
True Buddhists do not need to feel spiritual, they only have to follow the ways of their saint.
We have known for a while now that the Tibetans have capped the evolution of many that are trying to escape the demonic. They are just one more cynical trap—fed by the media to entice the unaware. We know that the Tibetan llamas will fall in order to set free those who have wandered up a nasty dead-end—literally a dead-end. The Bardo is a con trick—it's demonic possession, a bogus etheric technology dressed up as spiritual fact.
The jiggling Buddhists tell me that the Forces of Light are rattling them in the etheric. Look for some big scandal to envelop them or even military action against them.
© 2012 — Stuart Wilde.
www.stuartwilde.com — All rights reserved.
http://www.stuartwilde.com/2012/02/the-meitrea-the-returned-buddah/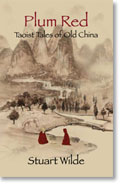 Plum Red – Taoist Tales of Old China by Stuart Wilde
"Plum-Red is Stuart Wilde's 20th book. It's a collection of stories about a group of Taoist sages called, The Sages of the Plum-Red Robes. They lived at the time Lao Tzu in 500 B.C. The tales are magical and inspirational; Stuie Wilde at his best!…"
---