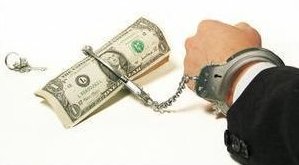 Once you go down the rabbit hole, you will discover things that most people don't know. Here are 40 outrageous facts that most people are clueless about.
1. The IRS is not a U.S. Government Agency. It is an Agency of the IMF. (Diversified Metal Products v. IRS et al. CV-93-405E-EJE U.S.D.C.D.I., Public Law 94-564, Senate Report 94-1148 pg. 5967, Reorganization Plan No. 26, Public Law 102-391.)
2. The IMF is an Agency of the UN. (Blacks Law Dictionary 6th Ed. Pg. 816)
3. The U.S. Has not had a Treasury since 1921. (41 Stat. Ch.214 pg. 654)
4. The U.S. Treasury is now the IMF. (Presidential Documents Volume 29-No.4 pg. 113, 22 U.S.C. 285-288)
5. The United States does not have any employees because there is no longer a United States. No more reorganizations. After over
200 years of operating under bankruptcy its finally over. (Executive Order 12803) Do not personate one of the creditors or share holders or you will go to Prison.18 U.S.C. 914
6. The FCC, CIA, FBI, NASA and all of the other alphabet gangs were never part of the United States government. Even though the "US Government" held shares of stock in the various Agencies. (U.S. V. Strang , 254 US 491, Lewis v. US, 680 F.2d, 1239)
7. Social Security Numbers are issued by the UN through the IMF. The Application for a Social Security Number is the SS5 form. The Department of the Treasury (IMF) issues the SS5 not the Social Security Administration. The new SS5 forms do not state who or what publishes them, the earlier SS5 forms state that they are Department of the Treasury forms. You can get a copy of the SS5 you filled out by sending form SSA-L996 to the SS Administration. (20 CFR chapter 111, subpart B 42 2.103 (b) (2) (2) Read the cites above)
8. There are no Judicial courts in America and there has not been since 1789. Judges do not enforce Statutes and Codes. Executive Administrators enforce Statutes and Codes. (FRC v. GE 281 US 464, Keller v. PE 261 US 428, 1 Stat. 138-178)
9. There have not been any Judges in America since 1789. There have just been Administrators. (FRC v. GE 281 US 464, Keller v. PE 261 US 428 1Stat. 138-178)
10. According to the GATT you must have a Social Security number. House Report (103-826)
11. We have One World Government, One World Law and a One World Monetary System.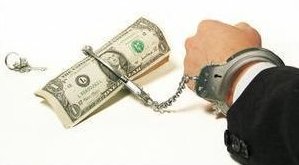 12. The UN is a One World Super Government.
13. No one on this planet has ever been free. This planet is a Slave Colony. There has always been a One World Government. It is just that now it is much better organized and has changed its name as of 1945 to the United Nations.
14. New York City is defined in the Federal Regulations as the United Nations. Rudolph Gulliani stated on C-Span that "New York City was the capital of the World" and he was correct. (20 CFR chapter 111, subpart B 422.103 (b) (2) (2)
15. Social Security is not insurance or a contract, nor is there a Trust Fund. (Helvering v. Davis 301 US 619, Steward Co. V. Davis 301 US 548.)
---