In relation to the Americans, I said there are three forces, the citizens, the Zionist controllers of America, and the US Military. Then there is a fourth force that is not just American but global, the force of nature, Gaia. She has two faces, one that is trying to reduce consumption and foster respect for her animals, and the other face is the beauty of her as a teacher and sustainer of life.
The birds keep the bug populations in check and their bird calls clear the surrounding area of ghoulish influences by creating a pure resonance.
The trees bring warmth and protection for us and the animals, and they provide oxygen for life, so to sustain us.
The flowers are beautiful and they sing and give pollen, which gives us the sweetness and medicine of honey. The rivers flow to the lowest spot teaching us the way of the Tao with its adaptability and humility.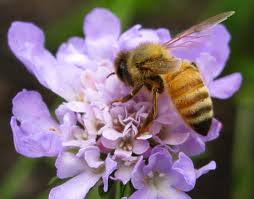 The fruit and crops sustain us showing abundance and ease of circumstances.
Pollution and the evil thoughts of mankind hurt Gaia, it brings in the ghouls, the crops would be stronger and grow higher and there would be no plant diseases if the demonic were not trying to inhibit her all the time. I've seen visions of corn fields where the plants were twelve feet high and the plum trees so full of fruit the branches touched the ground.
My theory is, because of the evil in the world, she will eventually act to stop humans. I was shown a series of very intricate visions of how the Higher Beings can fly a meteor into the atmosphere of the earth protecting it in a gravitational anomaly, so it does not burn up on entry. Imagine a large rock inside a force field that is donut shaped.
The final power lies with Gaia, she will save the planet in the end if we humans fail to do so. She's our guarantee that the earth will continue. Stuart Wilde
© 2012 — Stuart Wilde.
www.stuartwilde.com — All rights reserved.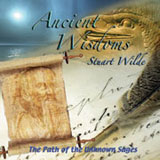 Ancient Wisdoms by Stuart Wilde
"The Path of the Unknown Sages. On this recording Stuart Wilde discusses the evolutions of mankind through the great civilizations. He gives you techniques for using the Ancient Wisdoms in your life to enable you to go beyond…"Order Ancient Wisdoms by Stuart Wilde