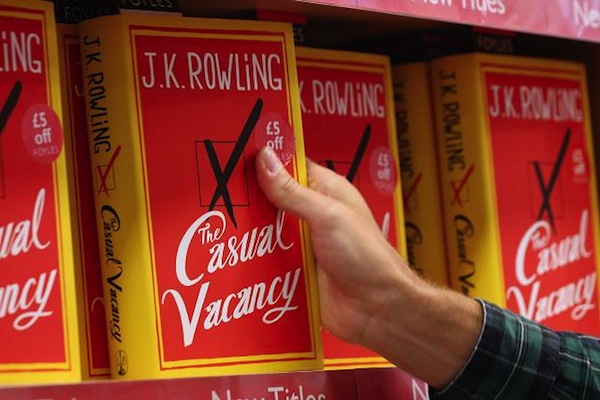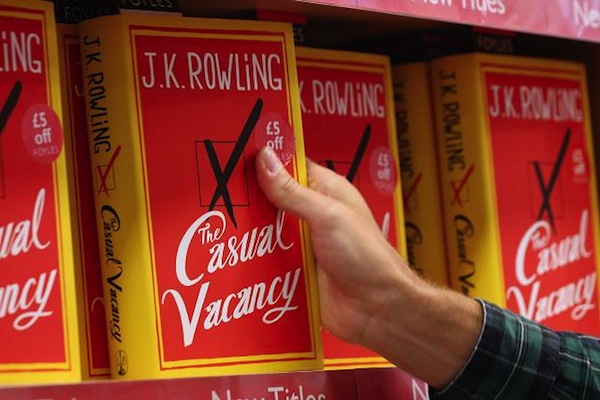 The Harry Potter lady, J.K. Rowling has a new soft core porno book out called "The Casual Vacancy". The critics are calling it, "The Goblet of Filth". Funny eh?
It's the Cup of Plenty for Rowling, she's sold a million copies the day it came out. I calculated she earned Euro 2.42 million – 3.00 million in royalties on that one single day.
It deals with drugs, prostitution, rape and the sexual exploits of its teenage heroine Krystal Weedon. Rowling is writing porn for her Harry Potter fans that are now teenagers. Charming eh?
Degradation and pornography sells in huge numbers.
"Fifty Shades of Grey" by British author E. L. James, is notable for its explicitly erotic scenes featuring bondage, dominance/submission, and sadism/masochism. It is the fastest selling book of all time with 40 million copies sold so far. Authors usually get 8% of a paperback's cover price. So 40 million X $15.95 times 8% = $51 million dollars of royalties. The second and third volumes are titled, "Fifty Shades Darker" and "Fifty Shades Freed".
Then you die, and you see a review of your life flash past your eyes and you see the S&M filth you spread to turn a buck, and the degradation of the feminine spirit you promoted, and God she says to you, "What was this disgusting performance of yours for greed, fame and notoriety? Explain yourself."
And the down escalator to the hell worlds open up beside you and God, she says, "Next time you incarnate be warned that you don't hurt humans by degrading them just to masturbate your wallet and your ego."
End of story. The enormous power of Gaia is soon upon us. Stuart Wilde
Stuart Wilde (www.stuartwilde.com)
©2012 Stuart Wilde. All rights reserved.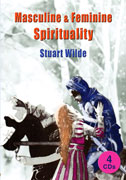 Masculine and Feminine Spirituality by Stuart Wilde
"With verve and confident authority, Stuart Wilde speaks on the innate duality weaving through our spiritual and sexual lives as he guides you into worlds of mysticism. He gives you insights on how to tap into the power of the ancients…"Order Masculine and Feminine Spirituality by Stuart Wilde
---