The Vancouver Healings are confirmed for Sept 20th but the time has changed, I had to rent a seminar room  for it, so it's now from 12.30 pm til 2.30 pm. I'll mail the SW A-list the full details on Friday. Thank You Stuart Wilde
© 2012 — Stuart Wilde.
www.stuartwilde.com — All rights reserved.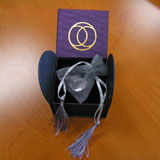 The Agua Sulis Stone
"The stone is just a tumbled crystal but it is one of the most powerful stones in the world. It has an information field inside of it. And inside that information field is the answer. It is up to you to unravel it bit-by-bit, so that it opens the door…"Learn more about SW's Aqua Sulis Stones >