I've had stigmata for over two years. It's the sensation of nails going through one's hands and one's feet. The pain is extraordinary. It goes 24/7 at times. Yesterday I had the stigmata pain in my wrist for eleven hours. Padre Pio said that through the pain of stigmata one finds one's way to God. Personally I'd prefer to find a back route to God and scrub the stigmata.
And I've got the most bashed up feet in the world. There are red wounds on both my ankles. The only saving grace is that my feet reach the ground !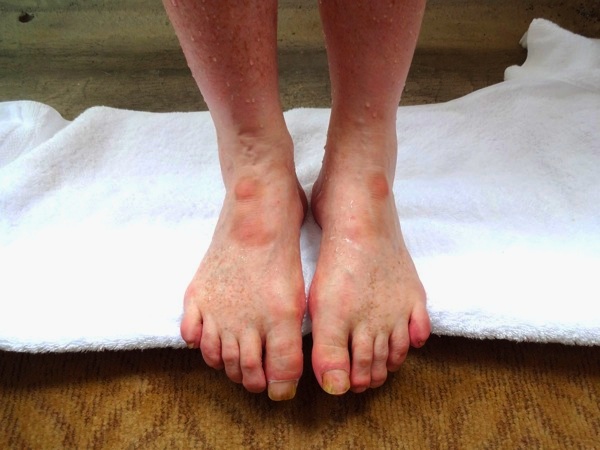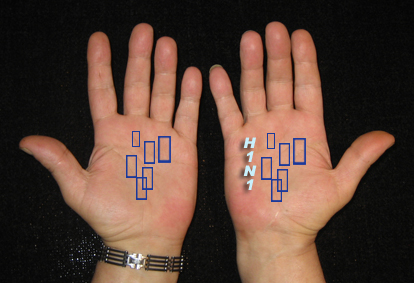 My hands are ok for now. There are small oblong boxes in the lines of my hands. Next to the boxes there appeared the letters and numbers H1N1, which is avian flu. Today I saw the number 44 appear in the lines of my right hand, 44 is associated with the Christ Consciousness. Watching the lines on my hands morph and change day-to-day is very interesting. In the past I did not know the lines on one's hands ever changed.
I reckon after seeing the H1N1 in my hand that the healings I do are also to protect people from the man-made, Illuminati epidemic when it comes later. Stuart Wilde
Stigmata: Don't try this at home !
© 2012 — Stuart Wilde.
www.stuartwilde.com — All rights reserved.