The possible Iran war could take down the whole world.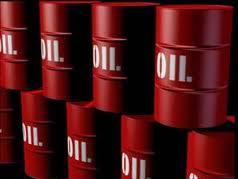 Obama doesn't want a war as the Presidential election is in November and the war would force the world into massive gas price hikes, oil could go to anywhere from $150 – $300 a barrel. It will cripple the smaller countries in Africa say, bringing starvation and death.
Israel has been threatening to go to war with Iran for nine years! At some point they have to poop or get off the pot.
In the past, they have gotten America to fight their wars for them Iraq, Yemen, Lebanon, Somalia and Afghanistan. This time the US are giving them the flick. Obama has refused to see Netanyahu in November when Netanyahu is coming to the States to address the UN.
Benjamin Netanyahu denounced American efforts to restrain Israel from striking Iran, saying that no-one had a "moral right" to prevent his country from acting against a mortal threat.
Of course, Obama is not stopping him, and nor has anyone else stopped Israel in the last nine years. And anyway, there is no "mortal threat", just paranoia politics. It's an invention, Iran has no nuclear bombs. So it's all a bit shambolic. Israeli generals have denounced the idea as dangerous. Israeli people are against another war. I feel sorry for them, conditions in Israel for the working class are terrible. Cannon fodder for a  megalomaniacs, is not a pleasant prospect. Only the working class fight and die in wars, the elite are always far away, safe and sound.
I reckon there will be a false flag attack against an American ship in the Gulf to blame Iran, like when the Israeli Air Force bombed the USS Liberty (1967), and this will suck Obama and the US into fighting for Israel. But my guess is, not until after the election.
I find it so fascinating that one man's (Netanyahu) violence can bring the world to the brink of collapse. Pray for peace even if it doesn't work. It aligns you to the right side of things. Stuart Wilde
P.S. At the time of the collapse of Communist Russia, several hundred nuclear bombs went missing as bent generals sold them off for pocket money. Iran doesn't have to develop a bomb, they can buy loads on the black market. But I don't believe they have done so.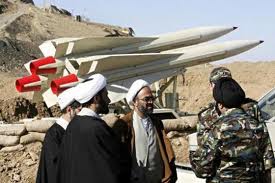 Now here's a question that came to my mind that no one seems to have considered: What if Iran gets pissed off with Netanyahu and they rub out Israel with their conventional weapons before Israel launches its long-delayed attack? Now that would put pus puss amongst the pigeons, meow, would it not?
Alternative thinking can be very interesting. In any scenario ask yourself what is the opposite possibility. It helps you understand life.
© 2012 — Stuart Wilde.
www.stuartwilde.com — All rights reserved.