I have seen endless 911 visions recently, I feel the whole issue is hotting up. The Moslems were not involved, the question of who did it will eventually be discovered. Certainly Bush, Chaney and Rumsfeld must have been involved, people say evidence suggests Israel was behind it all, but we should not finger the Jews until it is absolutely proved they did it.
Strangely I have never seen a vision of who did 911.
PBS television have just run a major docco' on how the 911 story is a myth. They are the first American TV station to ever challenge the 911 story and the phony war on terror.
Article On the PBS Story: New 9/11 truth documentary among 'most watched' on PBS this week
PBS Docco: http://video.pbs.org/video/2270078138
© 2012 — Stuart Wilde.
www.stuartwilde.com — All rights reserved.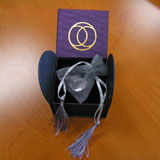 The Agua Sulis Stone
"The stone is just a tumbled crystal but it is one of the most powerful stones in the world. It has an information field inside of it. And inside that information field is the answer. It is up to you to unravel it bit-by-bit, so that it opens the door…"Learn more about SW's Aqua Sulis Stones >