A testimonial about healing gout.
"Since late 80′s I have had serious experiences with gout and have had to take several types of medications over the years, although by becoming mostly vegetarian (occasional fish) the occurrences of Gout decreased to some extent, I would still have flare ups every  month or so and most certainly anytime I'd enjoy a bit of wine, coffee or even one or two beers, so I have had to constantly monitor my food and beverage intakes.
Thank you very much Stuart for your healing session, as this is the first time since April that I have not had a gout attack. That's almost 5 months being gout-free even though coffee, beer and wine are now a regular part of my life.
Words are not sufficient to express the gratitude I feel, and I am very happy to share this experience so others may know that your healing gift works. Mr. J.N. Canada.
© 2012 — Stuart Wilde.
www.stuartwilde.com — All rights reserved.

The Spirit of Lavender
"One of the world's most beautiful flowers yields a small miracle for you. The Spirit of Lavender line comes…"Learn more about SW's Lavender >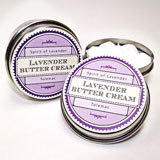 The Spirit of Lavender – Butter Cream
"One of the world's most beautiful flowers yields a small miracle for you. The Spirit of Lavender line comes from pure certified organic lavender grown in Bulgaria on a small family owned farm. Hand picked and extracted via…"Learn more about SW's Lavender Butter Cream >