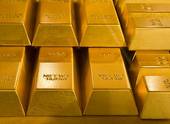 Three weeks ago gold was $1590 an ounce, it hit $1736 on Friday. $2000 an ounce is in sight. Soros bought 130 millions bucks worth last week.
You can see a sixty-day gold chart by going to: http://www.kitco.com/market/ and then click the wavy line in the small box that is the chart icon next to the word gold. SW
© 2012 — Stuart Wilde.
www.stuartwilde.com — All rights reserved.
---