The modern teenager is exposed to many threats and temptations, the moral degradation of the world has made these innocent children fair game for drug peddlers and pedophiles.
Watching music videos the modern teenage girl soon learns the power she has to wield her sexuality, and if she is popular in school the boys will give her drugs.
She may begin with offering sexual favors for drugs and then sooner or later she'll be offered money from an older man perhaps. For a young girl, who erroneously feels she knows everything, and that she is now grown up, the allure of sex with an older man is very tempting.
For her to snare an older man confirms to her she is special and important and needed, and perhaps better than the other girls, and it also enforces the idea that she's an adult, so free of rules and regulations.
Meanwhile the offer of a nubile virgin is very enticing to a degraded man in his 30s say, as it affirms his sexual prowess, his virility, his ability to dominate and capture a human soul. Pedophilia is a form of demonic possession, laced in it is the power trip of capturing a child of God—capturing a child's purity and innocence.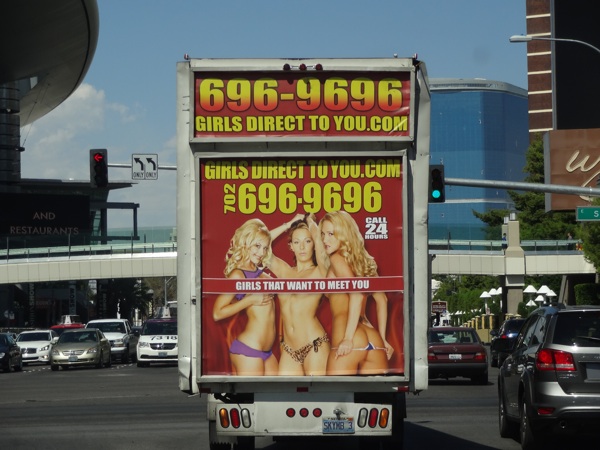 In Las Vegas they have vans up and down the main street advertizing a prostitution service, girls that will come to your hotel room. There is no sensibility for families and young children on holiday, or those that might be grossed out by the van. Everything is permitted in the Kali Yuga the degraded age of mankind.
The girls look like supermodels, glamorous and desirable, but passers by don't see the dangerous and dirty side of it all. The girls can get beaten up and degraded, and sometimes the condom breaks which might prove fatal.
You can't control your daughters with anger and rules they will react and flee. You have to get them to see that degradation while alluring (I'm sure the L.V. prostitutes make a $1000 a day) is in fact a trap.
But you have to clean up as well, so if you are watching porno in the lunch hour at the office you can't really lecture your daughter later that day, or if you take drugs in front of the children they are given the green light to do the same.
Blow love at your children and try to get inside their souls and protect them that way. Take them to a part of the town where the crack and heroin addicts shoot up and talk calmly about the hell and the danger the addicts create for themselves, and the degradation of prostitutes needing money for their addiction.
A calm voice is vital, any anger, or fear, or overbearing remarks and the mission will fail. And if you have the courage take your daughter to a hospital where AIDs victims are dying and show her that.
Get your girls to see that love and softness and beauty are to be valued and respected, and praise her and reward her if she goes in the right direction, like say, when she chooses to wear a slightly less provocative skirt or top.
Try to show them love is the only real commodity and that she won't find love if she is available to many boys or the wrong boy, glamour, sex, money, make up, clothes, jewelry, are illusions they are part of the disease. Show her what real value looks like. And explain how love brings happiness and degradation is misery.
Do all this slowly over a period of say two months not all in one go, or she may react to your protective stance, feed it to her bit-by-bit, and of course you have to live and breathe it yourself, or she won't believe you.
If you are watching soft porn on daytime TV and the kids come back from school what does that tell them? So you have to be very careful indeed. Of course a lot of mothers were also abused so the sexual history comes down through the family, this is the point where the chain has to be broken.
I know a woman, she is very beautiful, very intelligent and highly qualified, she was abused sexually by her father as a young teenager, but she was still having sex with her dad at the age of thirty five, long after she was able to stop it. She has a daughter, what lessons in degradation did that child learn from her mother?
If you are pure you can push that purity into your children's souls and they will change bit-by-bit. See if you can get your kids to meditate with you; walk in the woods with them, show them the value of beauty at all times; more and more of it. See if you can get your girls interested in horses it's an outlet, their repressed sexual angst goes into grooming the horse, riding it and caring for it. It's therapy.
I don't mean to be crude but you can see how having the beauty of the horse is a surrogate sexual thing, a stimulation, that somewhat alleviates the need for boys. She can love the horse and it can love her in return. Safe romance.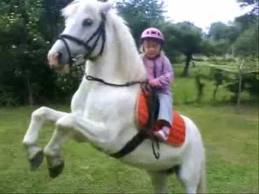 Hope these ideas help you if you are suffering the agony that "Teenage Daughter Syndrome" may cause you. Stuart Wilde
© 2012 — Stuart Wilde.
www.stuartwilde.com — All rights reserved.