The Kelowna healing were moving, 91 came, some drove 8 hours wow!
Im doing an extra healing gig at Cranbrook BC, Sunday 16th September, 2:00 pm – 4:00 pm at a mate's shop….sorry for such short notice but I decided to add it in the list at the last minute.
Shop: The Water Guy
12-600 Industrial Road 1, Cranbrook BC, V1C 4J1 …
Once you come down the main strip go past the best Western Hotel and turn on 6th street north  up over the railway tracks, and The Water Guy is on the right ..blue sign. Cheer SW.
The healings are FREE and I don't accept donations. It's fine to bring your friends and children, thank you. SW
© 2012 — Stuart Wilde.
www.stuartwilde.com — All rights reserved.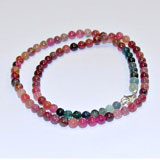 Healing Crystals
"This line is an ever changing offering from Gaia's deep crystal garden. To enhance, to heal, to balance… each of us is slightly different, so one finds the complimentary crystal and its energy to match our purpose. Handmade…"Learn more about SW's Healing Crystals >