I did the street healings to test myself as I'm quite shy and I didn't know if I could handle the public's attention.
The English clerics at Simonsbath were violent and abusive, the Patrick's Well Committee in Ireland were like cackling monkeys on a branch, they said my prayers in church were illegal, the locals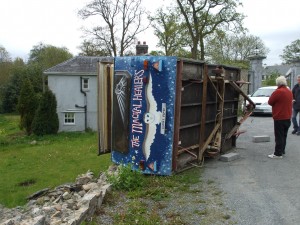 attacked my hippie caravan, and some of the watchers in Bath, England felt aggressive, they didn't like what they saw. Strange eh?
So I'm working out what to do next.
Canada: I am going to Canada but I have not scheduled anything, if those that are in need can come to LV, all well and good, and if not, maybe I'll fix something up at short notice when I am there in September.
Italy: It is still on but I'm waiting for confirmations. I want to do healings in front of the basilica at the Vatican, just to see how long it takes for me to get tossed out.
A lady was healed of a paralysis so it all seems worthwhile. Stuart Wilde
Stuart Wilde
© 2012 — Stuart Wilde.
www.stuartwilde.com — All rights reserved.