I'll be in Canada and I'll organize some healings in Kelona and Vancouver between Sept 15th -20th I'll email the SW A-List the exact details about Sept 10th. I'm not posting the exact times and locations here as I don't want to be overwhelmed. To Join the A-List click above.
Please don't email us about it as the ADMIN volunteer people are all traveling this week. I don't charge for the healings and I don't accept donations, so I don't have cash flow with which to hire office people to answer emails. I hope you will all understand.
There is a nutter in Calgary that sends in 12 emails a day some days, often each one is 2000 words long, there are about 300-450 words on the page of a book to give you an idea. I'm happy to help people but I don't want to be a victim of their insanities and cruelty. Thanks Stuie Wilde
© 2012 — Stuart Wilde.
www.stuartwilde.com — All rights reserved.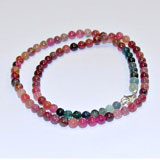 Healing Crystals
"This line is an ever changing offering from Gaia's deep crystal garden. To enhance, to heal, to balance… each of us is slightly different, so one finds the complimentary crystal and its energy to match our purpose. Handmade…"Learn more about SW's Healing Crystals >