There is a sweet heart song below that we play at the Aya' ceremonies.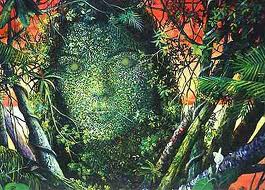 I'm going to Holland next week for four ceremonies with Tom Lishman and his customers. I'm very happy about that.
I've done 207 Aya' journeys, Aya' is vast, I'm sure I've not seen 1% yet, of that there is to see and learn. I'm honored to be involved. SW
© 2012 — Stuart Wilde.
www.stuartwilde.com — All rights reserved.
06 Heart's Mystery Nick Barber (album) Ayahuasca Songs
---