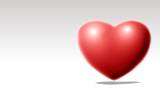 Thank you so much for helping me by sending my articles to friends and for posting links to the SW site from your sites, I'm very grateful, the site has doubled in size in four months. Brilliant!
I want to find as many people as possible to give as many people as possible a chance to become ever more free, and ascend inside their light. Keep going please.
There are now 10,000 visits a day to the site, up from 4800 a day four months ago, let's go for 100,000 !
Much Love, very grateful Stuart Wilde
© 2012 — Stuart Wilde.
www.stuartwilde.com — All rights reserved.