The Matrix of control around us, controls us through fear, legislation, ego trips, debt and then there are two Matrix sex drugs, testosterone and estrogen.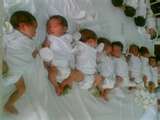 Testosterone is poisonous in a man's brain, he goes crazy if the levels build up. It suckers him into rotting  his soul in the hell worlds of pornography and prostitution. He may become a predatory sex addict wanting to hump every thing he sees, even the tea trolley.
Then the testo-heads become grumpy and violent. 100,000 testosterone freaks go to war and fight another 100,000 testo-heads. They all die, or they come back as expensive cripples, emotionally unable to cope. I feel sorry for them, they cost billions in health care but they do reduce the population.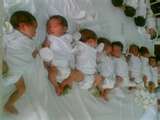 Estrogen makes clever, witty, successful women become erratic, Ga-Ga baby freaks. So they ruin their careers and go broke by shagging some dippy twit from the pub to keep their addiction satisfied.
The taxpayers dish out trillions to keep them and their progeny alive and to educate them, untold more trillions are spent. Estrogen addiction increases the population. The world is a vast sea of baby cradles as far as the eye can see. 7 billion grown ups that were once babies.
Gaia, the spirit of nature dies a new death every time a baby cries. The pollution/population increase is horrendous.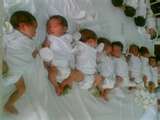 10 diapers a day, times two years of baby diapers per child, is 730 diapers per human– times 7 billion humans = 51 trillion full up diapers in the land fill that Gaia has to cope with.
Hard addictive drugs kill people, so they have a self-control mechanism in them, but the Matrix sex drugs kill Gaia and trillions of animals are sacrificed to keep the results of the sex drugs addictions going. Endless pain. And millions die is the testo' wars the male drug creates.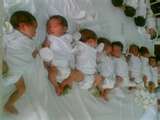 These addictions makes people emotionally unstable, they often require medical treatment and mental hospitals, and birth pills and anti-depressants are urinated into the water supply. Tap water is recycled sewage. I've explained that before.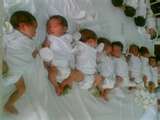 The anti-depressants men and women ingest without knowing it, depresses their libido and the estrogen men drink in their beer gives them breasts, and it lowers their sperm count, which lowers the population count as the blokes become impotent. Problem solved? Not really.
A lot of the diapers contain plastic, so the 51 trillion diapers that are in the ground in tact even 50 years later, all waiting for the end of the world, when Gaia's garbage trucks rolls up to collect them all, each and every last horrid one.
Can we be free? Yes, but you have to drink enough beer or tap water to counteract the Matrix sex drugs inside you. History will show that eventually humanity was destroyed by an unseen Matrix drug addiction for which there were no proper laws of control. Tee hee. Stuart Wilde (www.stuartwilde.com)