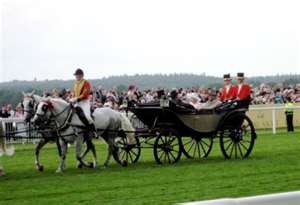 Royal Ascot was fun.The Queen rocked up in a horse and cart, very fancy, and a bloke that worked at the track told me that you could get a bet on the color of the Queen's hat. He reckoned it would be blue, which turned out right. I couldn't find a bookie to make the bet, but it was an auspicious start to the day's wagering vibe. A mate that works for an online bookmaker told me a horse called, Most Improved would fly home in the third race. It did at 10-1. Then I backed three more winners and my meager finances were suddenly 'most improved' as well.
A bloke in a brown blanket said I could have a carriage of m' own for the trip home if I wanted it, at a price. I liked the grey horses, but I was worried about parking at Blake's hotel in London, so I declined.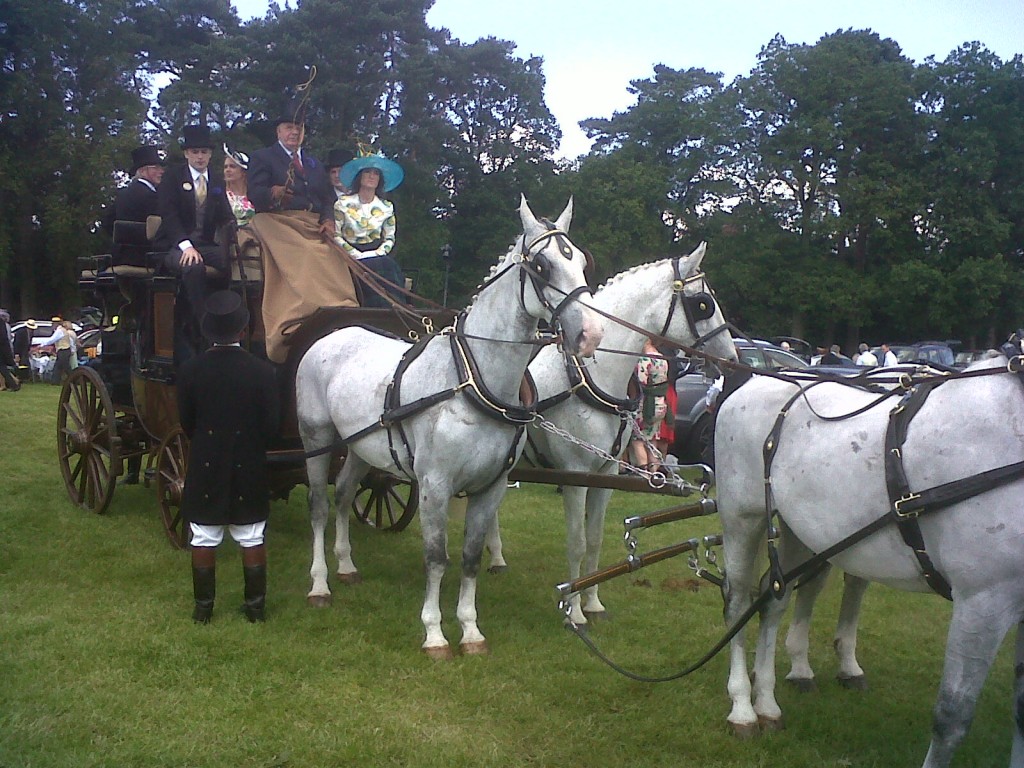 The legendary Frankel ran in the first race, he's the fastest miler of all time. He's had 11 Group One wins in a row. The Group One races are the fancy races with large prize money. The unbeaten Australian horse Black Caviar runs on Saturday.
If I could run as fast as Frankel I'd head over the hills is a straight line in the direction of NNE (with my teddies of course). Stuart Wilde