All the free Warrior's Prayer cards are in the post. Much love to you all. If you have pain in your body place the card on the spot, blow love then read the prayers. Let's see how that goes for you.
The FREE card offer is now closed, but you can buy an extra card if you wish, they are £1.00 plus postage and handling (see below), or if you are coming to the gigs you can get one there without postage. All the best, Stuie Wilde.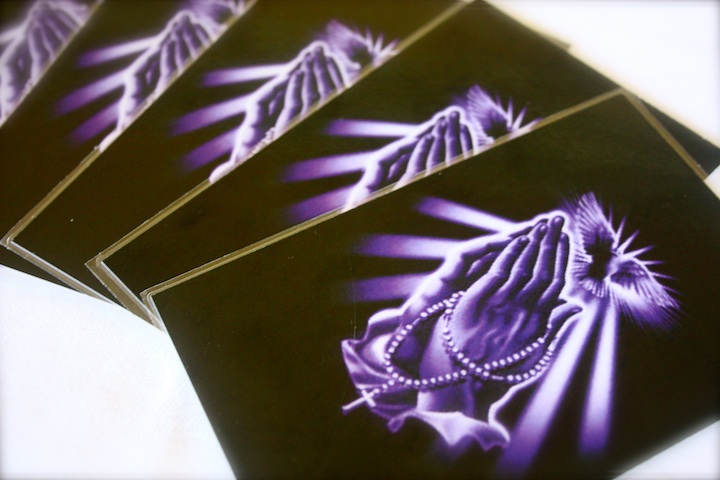 Warrior's Prayer Card (Laminated) GBP£1.00 plus £1.00 postage, package and handling.
Please confirm your full postal address when you pay, so we know where to send the card. Thank you.
Stuart Wilde (www.stuartwilde.com)
©2012 Stuart Wilde. All rights reserved
---