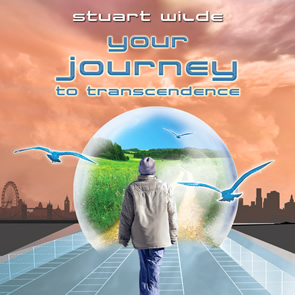 See special here
Please note: This recording consists of audios from the Redeemers Club workshop. If you have participated in this workshop then you are likely to have these tracks. In addition track 3 was available as a download from the stuartwilde.com website for a short time.
Living Your Life in Strength and Grace
There is a glory to our humanity in which we seek to stand inside the awe of creation we experience around us. On this recording Stuart Wilde shows you how you can bring more of this majestic feeling into your life by focusing on the grace in all living things.
Stuart guides you through a doorway where he teaches you how to transcend the shadow-self of your imperfections and in turn develop the three keys to a richer more fulfilling life: tenderness, generosity and respect.
These are not abstract concepts but methods and practical ways to cultivate an inner strength, which becomes indespensible on your journey to transcendence.
Tracks 1 to 5: Discussion (59 mins)
1: Your Journey to Wholeness and Redemption
2: The Three Aspects of the Shadow: Repressed Anger, Resentment, Disdain
3: The Three Graces: Tenderness, Generosity, Respect
4: Sweetness and the Admiration of Beauty
5: Soma and the Plant Medicines (with music)
Note: there may be quality changes in the audio from track to track – this is from the original recording.
© Stuart Wilde 2011
---