I am making an album with Richard Tyler "The Mystery of the Sacred O". It is first one I've done for many years since I did Heartland with Tim Wheater, and other albums in the mid-90s including Voice of the Feminine Spirit with Cecilia.
She flew up from LA to sing for us it was most kind of her.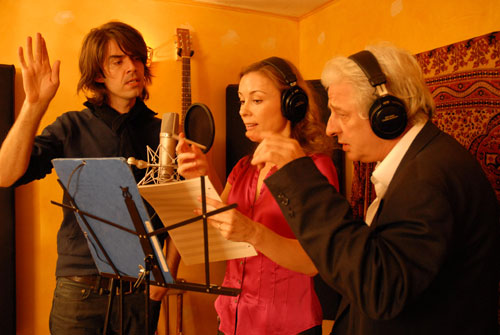 Tyler, Cecilia and I rehearsing. Her voice is amazingly celestial.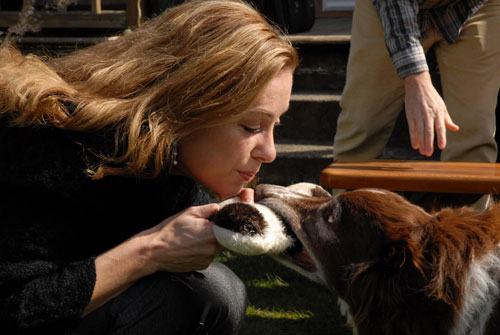 Lunch Break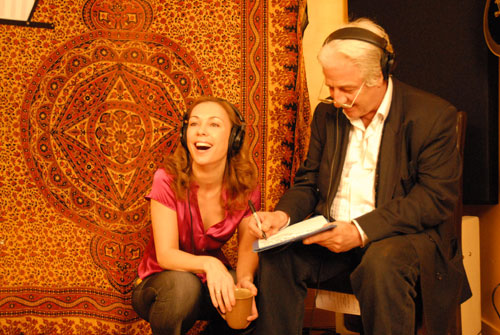 I can write lyrics very fast and Richard is quick as well. He composes his melodies in a very simple way, simple and spiritual go hand in hand. He is very talented.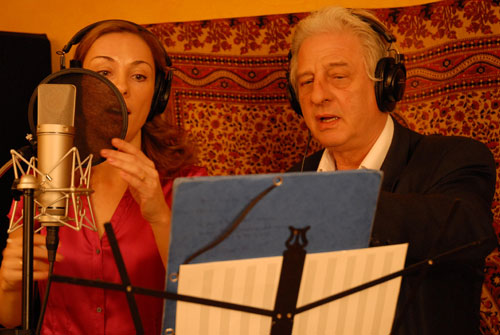 My signing ain't much, I sound like a frog in a bag.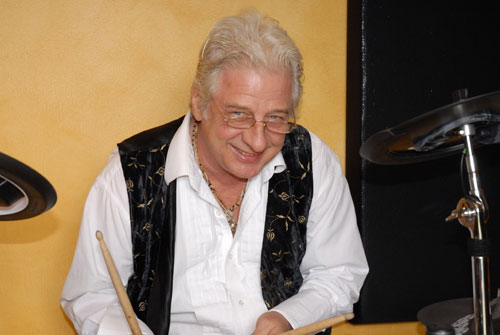 'nother day, different dollar! SW
---